About Centuri
Through long-term partnerships, we help customers enhance the safety, reliability, and environmental sustainability of the electric and natural gas network consumers rely upon to meet their changing needs.
Industry Leadership
Centuri is a strategic infrastructure services company that partners with regulated utilities to help build and maintain the energy network that powers millions of homes and businesses across the United States and Canada. Guided by our values and our unwavering commitment to serve as long-term partners to customers and communities, Centuri's more than 13,250 employees enable our customers to safely and reliably deliver electricity and natural gas and achieve their goals for environmental sustainability.
The Centuri Family of Companies
Our enterprise is founded on the idea of serving our markets for the long term. We call it the "100-year plan", which is where we got our name. Our strategy for realizing that vision is embodied by our Think Ahead philosophy and the guiding principles of our Sustainability Framework. By adhering to these principles in everything we do, we ensure that we are well-positioned for lasting success.
   Electric Companies   
  Gas Companies   
Across the United States and Canada
Centuri successfully serves utility customers across the United States and Canada – in some areas for more than 100 years. Customers rely on our expertise to execute projects and meet stringent standards for safety, quality, efficiency, and cost-effectiveness. Through our work, Centuri has touched the lives of countless energy consumers while safely delivering utility infrastructure services.
We provide comprehensive service capabilities that cover the entire utility and infrastructure value chain. We have the opportunity for tremendous growth given our continued significant investment in utility infrastructure, 5G, and renewables.
As the energy transition accelerates, Centuri will be there to help customers meet a wide range of opportunities, from gas pipe replacement and hardening of electric distribution assets, to supporting infrastructure for offshore wind development and other clean energy advancements.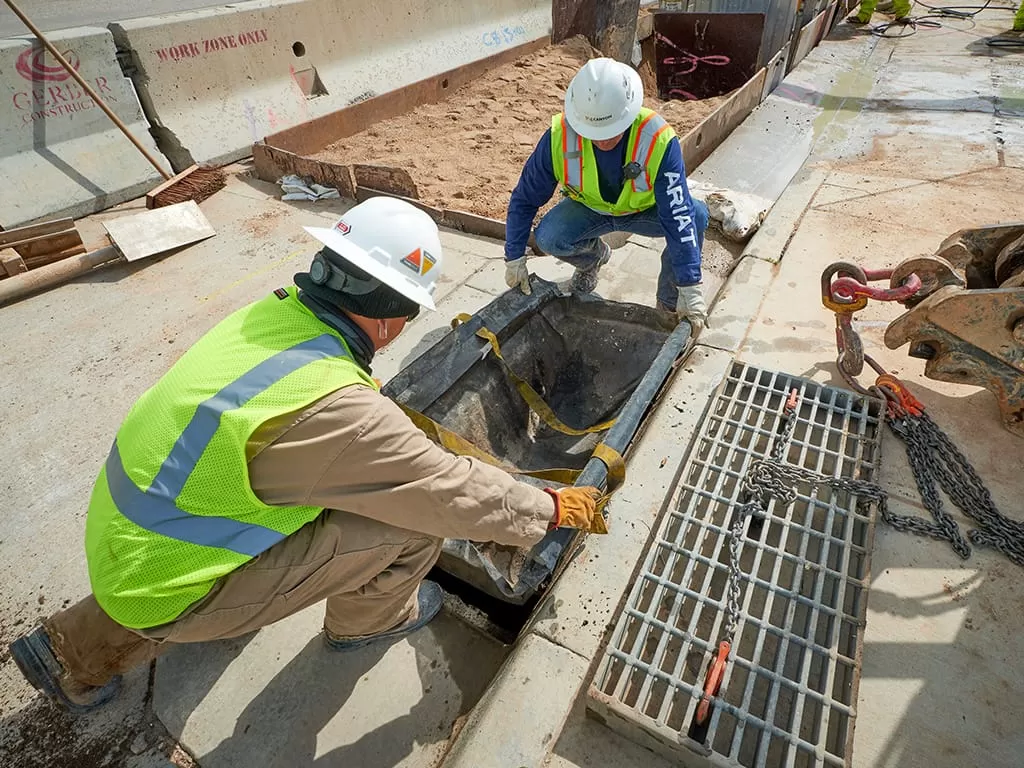 The Energy to Lead
Centuri's vision is to be the leader in safe, sustainable utility infrastructure services, while fulfilling our roles as a values-driven employer of choice and responsible corporate citizen in the communities where we live and work.
Because of our broad footprint, we are able to offer best-in-class solutions that align with our customers on safety and quality.
Centuri Group, Inc. is a wholly-owned subsidiary of Southwest Gas Holdings, Inc., (NYSE: SWX), a trusted provider of natural gas and construction services.
Learn more
The Energy to Serve
Centuri partners with utilities to build and maintain the energy network that powers millions of homes and businesses across the United States and Canada. Our integrated operating company model allows us to deliver tailored solutions to meet the distinct needs and workforce requirements of our customers, regardless of geography. Working together as one, we solve our clients' most complex challenges.
Sustainable Energy Systems
We set the standard for environmental stewardship in the field, our fleet, and our facilities. Customers turn to Centuri to support and advance their goals for carbon neutrality, whether through system modernization and resiliency, or through the construction of renewable energy infrastructure.
Our Guiding Principles
Centuri's values are our North Star and a distinct point of pride – they guide how we treat our customers, our colleagues, and the communities where we live and work every day.